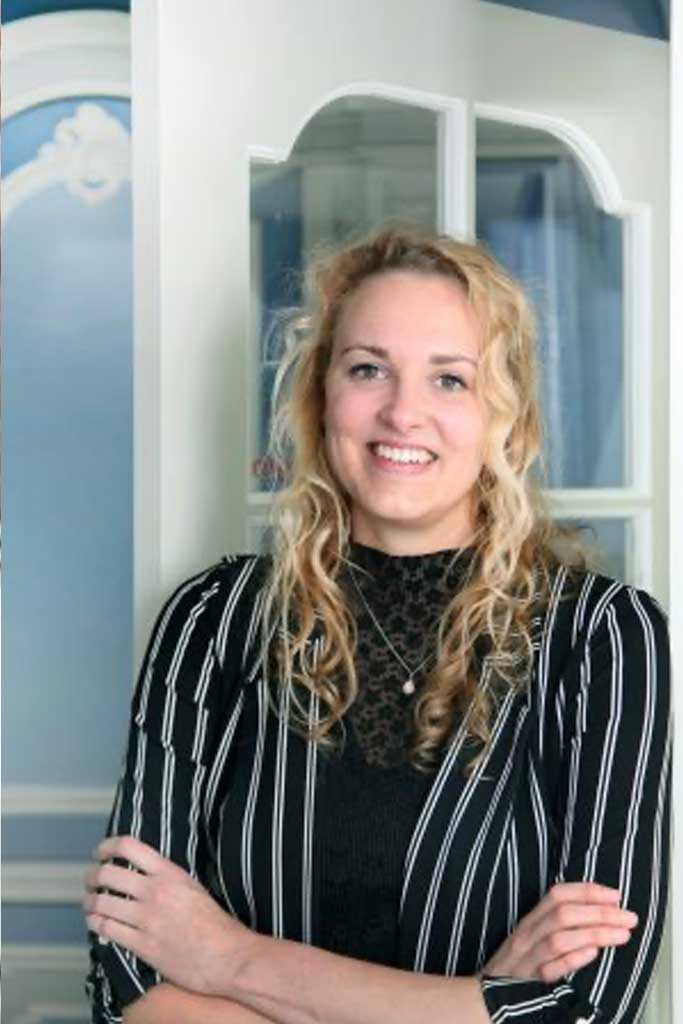 Sandrijn Swarts
Sandrijn was born in Groningen and also spent her studies here. She has a bachelor's degree in Business Economics from the University of Groningen. In addition to her master in International Sport Management at the Johan Cruyff Institute Amsterdam, Sandrijn also obtained a master in International Financial Economics at Utrecht University.
Now she lives and works with great pleasure in Amsterdam again.
Over the past five years, Sandrijn has gained a lot of experience with figures. For example, she has worked as a project accountant and as an advisor in financial risk management.
Sandrijn played volleyball at a high level. She is also creative with a passion for writing. She writes short stories and recently won the first prize of the Querido Academy with her "Three seconds". 500 writers entered the writing competition.
Sandrijn also likes to wander around unknown cities.